Subsea valve assessment for Oliver Valvetek
Friday, November 21, 2014
PRE Technologies gets a contract for FEA analysis under API-6 Standard recommendations for the subsea gate, needle and check valves for Oliver Valvetek.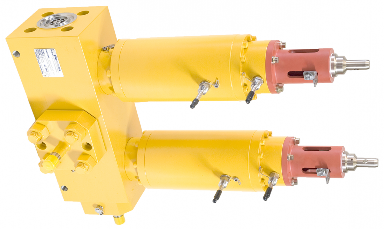 Starting November 21st, 2014 PRE Technologies and Oliver Valvetek agreed on a collaboration on the FEA assessment for their supply of subsea high pressure valves including needle, check and gate valve types. The job specification included a full FEA stress analysis following the recommendations of API 6A Standard as well as ASME VIII, Div 2 for stress categorisation and linearization.
Established over 35-years ago by Michael Oliver, Oliver Valves has grown to become one of the world leading manufacturers of engineered-to-precision instrumentation valve solutions. With an award-winning range of products, such as needle valves, ball valves and DBB valves, Oliver Valves has worked with projects all over the world.
PRE Technologies possess vast experience on stress analysis for subsea equipment, including valves, pipelines, wellheads, well jumpers and spools. We have performed Standards compliance studies for the main Standard bodies (DNV, API, ASME and BS).
For further information on Oliver Valves visit: www.valves.co.uk
For inquiries regarding the collaboration please contact:
Sales director, Luis Segui: luis.segui@pretechnologies.com