PDC selected PRE Technologies for FEA-based assessment for their composite product range
Friday, August 28, 2015
PRE Technologies gets a contract for FEA analysis for a range of glass-fibre filled popypropylene products for consumer use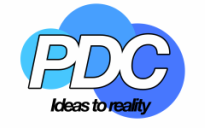 Starting August the 28th, 2015, PRE Technologies and the Product Development Centre (PDC) agreed on a collaboration on the design and analysis of composite-made consumer products. The job specification included a full mechanical assessment of the products under their expected working conditions.
Full mechanical FE analysis will be required to obtain the expected response of the products under a variety of operational and accidental loads. The glass-fibre filled polypropylene material will be correctly characterised and modelled in order to realistically capture its inherent anisotropy.
PDC Ltd. have in-house 3D design (including mould flow analysis software), 3D printing, rapid manufacture (injection moulding) and assembly capabilities. PDCs design studio in Andover co-locates all the services required to take a product from first concept to volume manufacture.
PRE Technologies possess vast experience on stress and fatigue calculations for composite products, focusing our designs in correctly capturing the anisotropic mechanical properties of these materials.
For further information on PDC see: www.pdclimited.co.uk
For inquiries regarding the collaboration please contact:
Sales director, Luis Segui: luis.segui@pretechnologies.com