Archer Technicoat selected PRE Technologies for FEA assessment for multi-purpose flange
Tuesday, March 15, 2016
PRE Technologies obtains a contract for FEA stress and fatigue analyses under PD 5500 recommendations for a flange for a chemical vapour deposition process (CVD).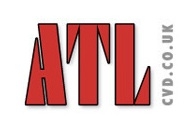 Starting March the 15th, 2016, PRE Technologies and Archer Technicoat agreed on a collaboration on the design of a multi-purpose flange system for a chemical vapour deposition process (CVD). The job specification included full thermo-mechanical stress and fatigue assessments of the equipment under the recommendations of the relevant industry Standard, i.e. PD 5500.
Full FEA thermal and mechanical coupled models for fatigue assessment under a variety of loads will be produced in order to obtain the expected useful life of the flange as well as propose any required modifications.
Established as Archer Technicoat Ltd in 1980, ATL is a privately owned, high tech company based to the west of London, UK. ATL specialises in the development of CVD processes and the construction of industrial CVD equipment.
PRE Technologies possess relevant experience on stress and fatigue calculations for chemical, oil and gas process equipment, including vessels, pipelines, flanges and valves.
For further information on Archer Technicoat visit: www.cvd.co.uk
For inquiries regarding the collaboration please contact:
Sales director, Luis Segui: luis.segui@pretechnologies.com